Our Products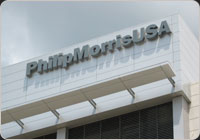 Talley Sign Company is consistently adding to our wide range of high-quality exterior building sign products so we can continue to offer our customers the very latest in signage design. From illuminated channel letters that light up your business name to traditional monument signs that create a mark of distinction, let us help you create a customized sign that fits both your brand and your budget.
---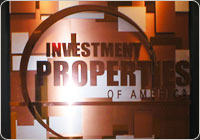 Just as we continue to research the latest in exterior building signage, Talley Sign Company is also committed to offering customers the best in interior signage design. We work with all types of materials such as waterjet-cut lettering, interior architecture plaques, and even building directories and maps. Take a look at our product offering and let us now how we can help your business.
---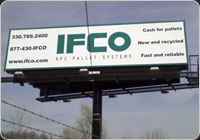 Billboard Advertising
Outdoor advertising is available 24 hours a day, 7 days a week and 365 days a year - all of which generates repeated exposure to your potential customers. Talley Sign Company owns approximately 350 billboards in the Richmond Metro area. In addition, our company prints top-quality banners that hang on billboards, which generates a lot of exposure for your dollar.
---
Electronic Message Centers
Electronic Messaging signs help all types of businesses and facilities, such as banks, churches, airports, theaters and more. Those seeking to communicate messages quickly and effectively will benefit from indoor or outdoor electronic, programmable signs.
---
Pole-Mounted & Panel Signs
Pole-mounted signs are usually double-faced and mounted on a fabricated pole without secondary support. Whether your business needs a sign hanging from the side of your building or erected out in front of your business, we can help you find the product that's right for you.
---
Security & Parking Lights
Lights have always been a deterrent for crime in parking lots and other poorly lit areas. Talley Sign Company can help your business assess your lighting needs and provide the products to help keep your property and people safe.
---
Parking and Street Signage
For years, Talley Sign Company has manufactured and installed city and county approved signage. We understand the permits and requirements that come with placing stop signs, fire lane signs, and pedestrian and handicap signs so you never have to worry about the details.
---
Mailboxes
For commercial mailbox design and installation, Talley Sign Company will work with you to ensure your mailboxes are USPS approved and are highly functional for years to come.